For the second year in a row, Innovative Group (IG) will rev up the entertainment at Mecum Kissimmee 2019, the world's largest Mecum Auto Auction. The event, which runs through Jan. 13, is 10 full days of perusing road art sales and 3,500 vehicle auctions for collector cars and vintage and antique motorcycles.
Attendees of the Mecum auctions also get to enjoy top-quality entertainment, food, and beverages from our one-of-a-kind Mobile Activation Xperience (aka MAXimus or simply MAX).
How IG 'MAXimizes' the Mecum Kissimmee 2019 Experience

MAXimus: The Ultimate Show-Stopper
At Mecum Kissimmee 2019, MAXimus will serve as the culinary and performance platform for the Mecum Midway Stage — or what is also aptly known as the Mecum Midway Experience.
When MAX rolls up to an event, he never fails to turn heads. That's because this IG-exclusive experiential marketing asset is truly a sight to behold. Measuring in at 72 feet, MAX is a state-of-the-art self-sustaining mobile culinary and entertainment venue that is loaded to the brim with all of the amenities that are designed to throw the ultimate party.
MAX is equipped with:
An enormous self-leveling stage,
A 12' x 8' Jumbotron TV
Two 55" Outdoor TV displays
A high-powered outdoor sound system
A full professional grade kitchen featuring a variety of top-of-the-line stainless steel appliances
A six-tap keg system and walk-in cooler
IG Fuels Mecum Kissimmee with Food and Entertainment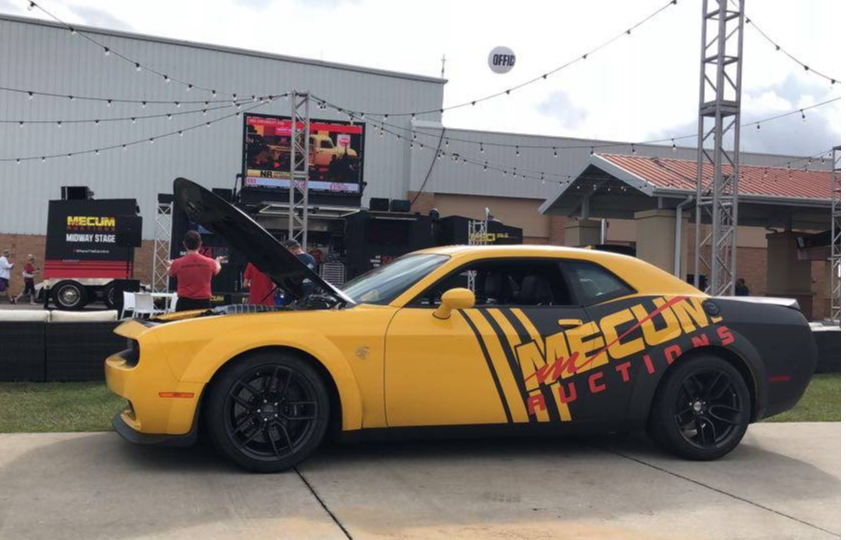 At Mecum Kissimmee 2019, Innovative Group will host a multitude of live bands, street performers, cooking challenges/tastings, and the second annual Mecum Culinary Cup cook-off with our friends from CREaM. Celebrity chef and TV personality Andrew Zimmern will serve as the guest judge for the cook-off, which will feature a $2,500 first place prize.
The concerts will include performances by:
Audio Exchange
Redline 7000
Soul Circus Cowboys
Frequency Band
The Mecum Drumline
Mecum Jugglers
Mecum Acrobats
The Mecum car auctions also will include a special guest appearance by professional wrestler Hulk Hogan on behalf of the 50 Legs Foundation, which helps amputees receive the care and prosthetics they need but cannot afford.
IG Helps Mecum Kissimmee 2019 Reach Audiences Around the World
Last year, Innovative Group and MAX helped the Mecum auction live event in Kissimmee reach more than 4.4 million social media users. This helped to solidify that MAX and the Mecum Midway will be a staple experience for all future Mecum auctions.
"We're incredibly excited to have the opportunity to be a part of Mecum Kissimmee," says Jim Freudenberg, Senior Vice President Strategic Alliance Partnerships at Innovative Group. "I have worked with the Mecum team for many years now, and as Mecum's go-to experiential marketing agency, we're always seeking to find new ways to push the envelope and bring the best possible entertainment to Mecum Auction fans around the U.S."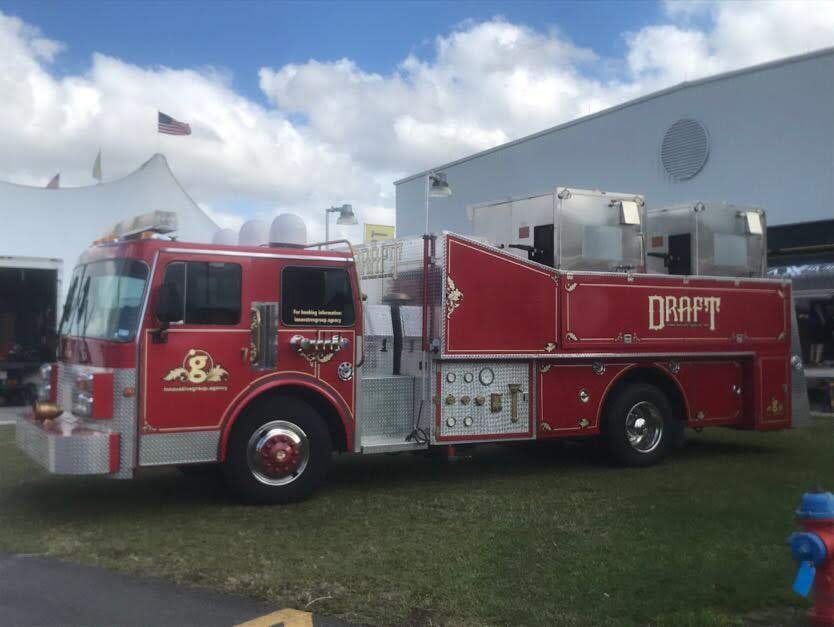 For this reason, the IG team added their other unique experiential asset to the mix. DRAFT– Dynamic Restaurant Aboard Fire Truck – is thrilled to be alongside MAX this year. DRAFT is truly a one-of-a-kind, eye-catching piece of machinery that elicits childhood memories while preparing a feast for the largest of crowds. With two massive Southern Pride smokers, DRAFT can smoke up to 1,000 lbs. of meat every few hours. Throw in a flat top grill, refrigerators, 12 taps for any kind of beverage, 6 LED satellite TV's, and of course a sound system prepped for a DJ, and you have one awesome, show-stopping, mobile party. The team from Savor is hopping aboard DRAFT during the Mecum show to showcase their featured Bratwurst, Mac & Cheese, and Short Rib Burgers. To keep your thirst quenched, you will also find the following local beers making an appearance on DRAFT:
American IPA
Vienna Style Lager
Ivanhoe Blonde
American Amber Ale
Innovative Group, an Event Marketer Magazine Top 100 Event Agency headquartered in Miami, Florida, helps companies and organizations around the United States create memorable and engaging marketing experiences. Some of the most recent events include the Riptide Music Festival, Notre Dame Fan Fest, and the World Food Championships.
To see what IG can do to kick your corporate events into high gear, contact our team of innovative marketing solutionists™ today.
To view the full auction Mecum Kissimmee 2019 schedule of events, visit the Mecum Auctions website. Also, be sure to check out the highlights from the auction, including visuals of our MAXimus and DRAFT on the Mecum Midway on NBCSN and NBC. Check your local listings.