Whether centered around food or music, there are many elements of a festival that contribute to the overall experience. While the biggest celebrity chef demonstration or top-selling, headlining band may be the main attraction, all the smaller moments and experiences in between are just as important.
From promotional give-a-ways, to food and beverage, additional entertainment, and VIP hospitality... all will impact the end-to-end experience you're delivering. So how do you plan a festival and run successful site operations that will make your special event one to remember? Here are a few tips!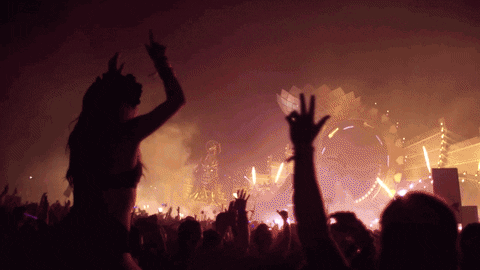 Invest in Festival Marketing
Before attendees arrive at the festival site, it's important to create buzz that drives engagement leading up to the event. Get active on social media by sharing a promo video or making engaging posts that will get attendees excited about what's to come. Be sure to also post helpful information such as set times and parking tips that will create a more seamless attendee experience and minimize confusion once guests actually arrive. Finally, be sure to create an event hashtag and encourage others to use it too! This can be done by holding a contest that gives away free tickets, backstage passes, or event merchandise to the winner with the most creative Tweet, best Instagram photo, or most shared Facebook post about the festival.
The good news about festival marketing is that you don't have to market alone. Event sponsors will likely want to spread the word to their own audiences to further amplify the reach of the event and get a higher return on their investment. Encourage this free advertising by giving sponsors the information and promotional materials they need to include in their own flyers or social posts.
Innovate Your Food and Beverage Offerings
One of the most important parts of festivals and events is food and beverage. Many festival production companies offer the same old boring options that event-goers have seen time and time again, so this is an area where you can truly differentiate. Going out-of-the-box and turning your food and beverage offerings into a participatory experience is a valuable investment that can take your special event to the next level.
For example, Innovative Group brought DRAFT, a dynamic restaurant aboard a fire truck, to feed event-goers at Riptide Music Festival out on Fort Lauderdale Beach. This unique mobile asset served up specialty smoked BBQ pulled pork sandwiches, dry rub chicken wings, and smoked corn on the cob to more than 8,000 festival-goers, all curated by Martini Bar Doral Executive Chef, Curt Hicken. Plus, with six LED screens broadcasting live performances and a Marine Grade sound system all aboard DRAFT, attendees remained entertained and engaged as they ate without missing any of the action!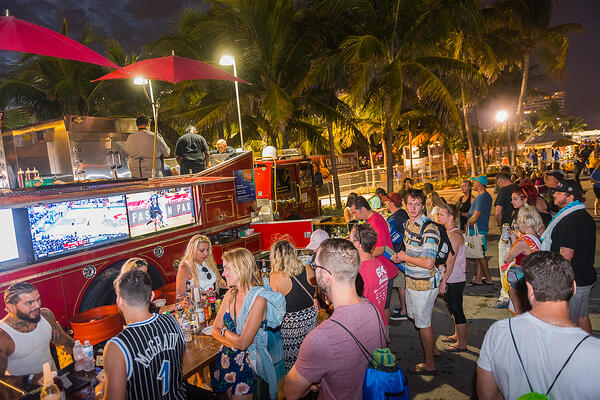 Entertain in Between the Action
When guests attend food or music festivals, they're expecting to be entertained from start to finish. Therefore, festival production companies must keep this in mind and worry not only about the main stage, but activities that event-goers can participate in between demonstrations or sets. This will keep the excitement and energy going all day long, giving guests an engaging end-to-end experience. Plus, fun activities and activations will create additional opportunities for photo ops and social media sharing that will further amplify the reach of your event.
Take Burning Man for example. The event that just finished a 7-day stint has this element down. Once a year, tens of thousands of people gather in Nevada's Black Rock Desert to create a complete city, a temporary metropolis dedicated to community, art, self-expression, and self-reliance where all are welcome. In essence, Burning Man brings experiences to people in grand, awe-inspiring, and joyful ways that lift the human spirit, address social problems, and inspire a sense of culture, community, and civic engagement. Innovative Group was proud to be a part of this incredible community with its SkyView and sleeper suites. The rooftop of the SkyView suite was transformed into an electric DJ booth, and the suite and sleeper itself were used by high-profile, A-list celebrities to entertain and comfort throughout the festival.
Another good example would be the Riptide Music Festival. When planning its site operations, it was a priority to feature more than just main stage performances. The festival included a variety of sensory-overload attractions such as artist meet and greet opportunities, body painting, a 9Lives Wine Garden, Celebration of the Sea pavilion, and games for all event-goers to participate. When guests wanted a break from the action or were waiting for the next act to setup on stage, they were kept entertained for hours on end by these other attractions!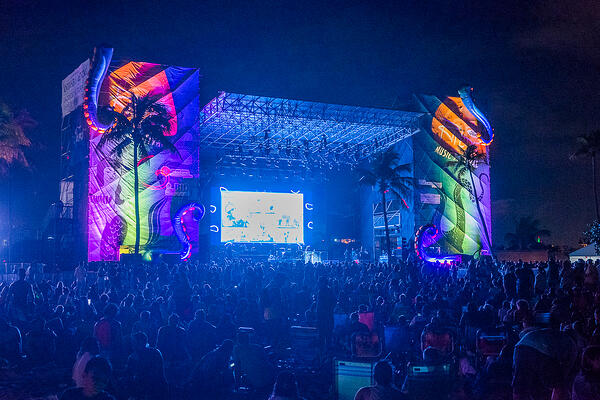 Enhance the VIP Experience
When planning site operations for your festival, creating the best possible VIP experience is something you'll want to get right every single time. Providing premium entry, food and beverage options, entertainment, and hospitality should always be a priority on your festival operations checklist. Why? Impressing your most important guests will make them want to come back to your event again and again and share their experiences with their social circles, driving further awareness and revenue for your brand.
For example, when Bang Energy Drink wanted their VIP guests to have the best view in the house at The Chili CookOff , they sought out one of Innovative Group's mobile experiential marketing assets. Thanks to the Skyview Suite's rooftop terrace, Bang's guests were able to see over the sea of festival-goers with a direct line to the stage! VIP attendees also enjoyed a private indoor restroom, first-class hospitality amenities, a climate-controlled interior, and full service catering and entertainment solutions. Plus, with Innovative Group's turn-key planning, permits, and operational solutions, Bang was able to focus on the overall customer experience they were providing, rather than sweating the event details.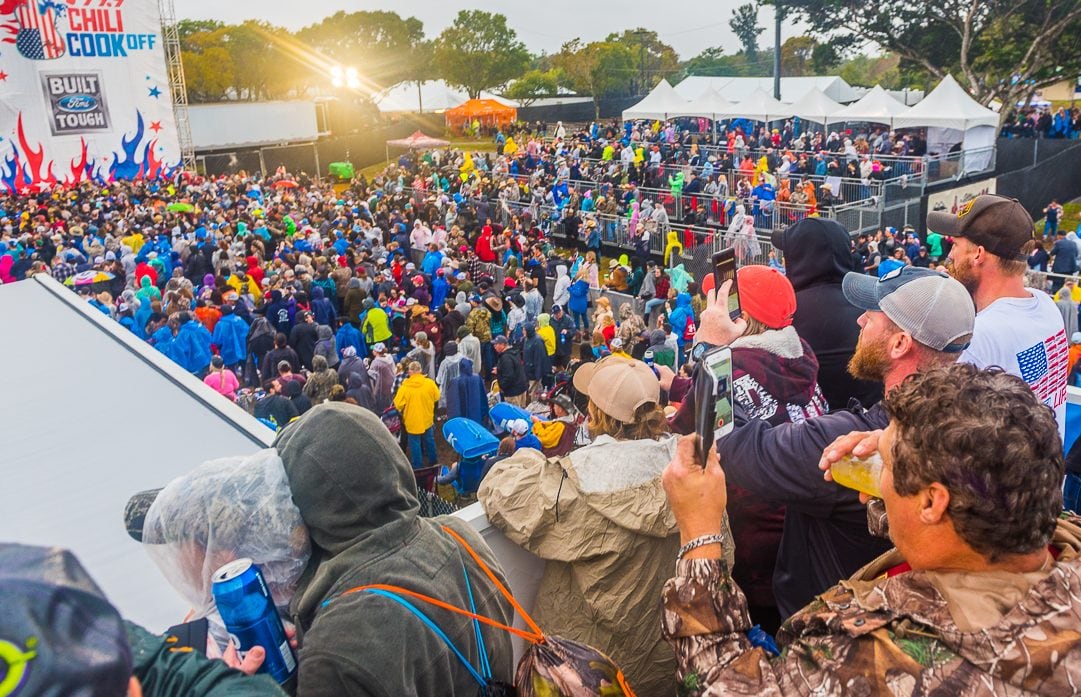 From the audience's perspective, your festival should feel like it flows effortlessly—but anyone in site operations or special event planning knows that conducting successful festival operations isn't so effortless behind the scenes. If you don't have the right partner to help you plan and carry out these operations, it could create huge problems for the festival's success.
Innovative Group's goal is to turn your vision for your next festival into reality. From initial design and conception, to creating the festival marketing vibes, to setup and venue management, Innovative Group is ready to be your end-to-end partner for food and music festival production.
Whether it's Burning Man, Riptide Music Festival, The Chili CookOff, or even Ultra Music Fest, Innovative Group's team of solutionists™ is ready to create memorable experiences at festivals everywhere through elevated hospitality solutions and unique experiential marketing activations. Do you want your special event or festival to be next? Reach out to Innovative Group today!