The Innovative Group (IG) team is still riding the wave of excitement from the Riptide Music Festival. More than 40,000 people attended the three-day event, which was held in Fort Lauderdale Beach, Florida. The massive weekend party featured dozens of musical artists, including The Jacksons, Panic! At the Disco, Sheila E, and 311.
Riptide, one of the best music festivals in South Florida, celebrated its third year with a variety of sensory-overload attractions, including:
Larger-than-life performances on the main stage by some of the best in the music industry;
Intimate performances and Meet & Greet opportunities on the Underground Stage;
Body painting;
9Lives Wine Garden;
Celebration of the Sea Pavilion;
Games; and
Food and beverages.
To add fire to this already-hot music festival, the world-class experiential marketing team at IG served up an incredible culinary experience with DRAFT, their very own Dynamic Restaurant Aboard Fire Truck mobile culinary asset.
IG Keeps the Party Flowing with VIP Hospitality, Food & Beverages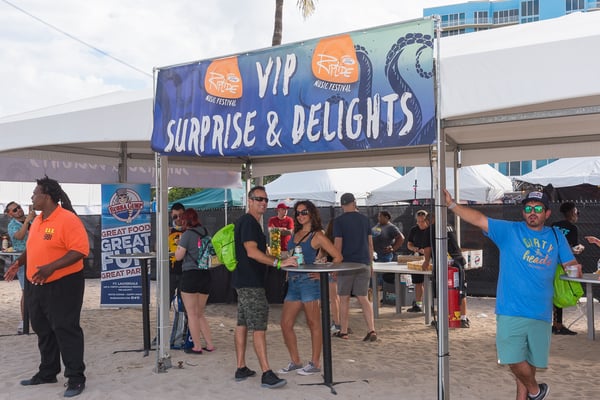 As masters of creating fun and engaging culinary experiences, the IG experiential marketing team planned and coordinated every aspect of VIP hospitality for the music festival. Celebrities and VIP guests were treated to the best food, drinks, and amenities in the general VIP area and Cabana VIP section — an elevated lounge area that was limited to exclusive pass holders.
The music festival's VIP area also featured:
Tito's Handmade Vodka;
Hair braiding and face painting; and
Hourly samples from some of Ft. Lauderdale's great restaurants.
DRAFT Serves Up Fun with a Side of Culinary Deliciousness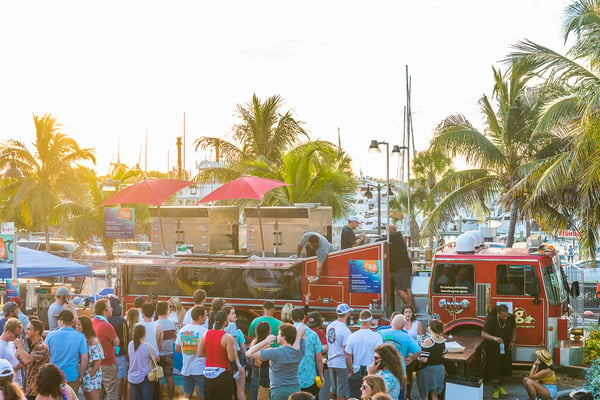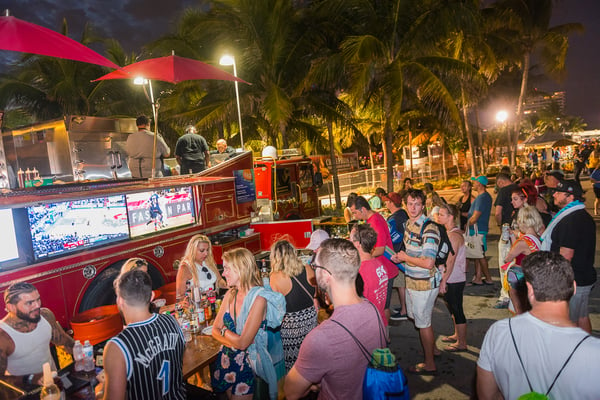 Always a crowd-pleaser, Innovative Group brought their master barbecue asset to the music festival to help heat things up. DRAFT, a renovated fire truck-turned-culinary masterpiece, served up specialty smoked BBQ pulled pork sandwiches, dry rub chicken wings, and smoked corn on the cob to more than 8,000 festival-goers, all curated by Martini Bar Doral Executive Chef Curt Hicken.
This smoking and grilling mobile culinary asset, which can serve up to 20,000 people per day, comes fully equipped with:
Two 500-lb Southern Pride smokers;
A flat-top grill;
A multi-sided beverage system featuring 12 taps that can serve up adult and kid-friendly beverages; and
Six (6) LED screens, which were broadcasting live performances.
DRAFT, which boasts an envy-worthy sound system and full DJ hook-ups, brings music and fun to any event.
IG Has Been Part of Riptide Music Festival Since Day One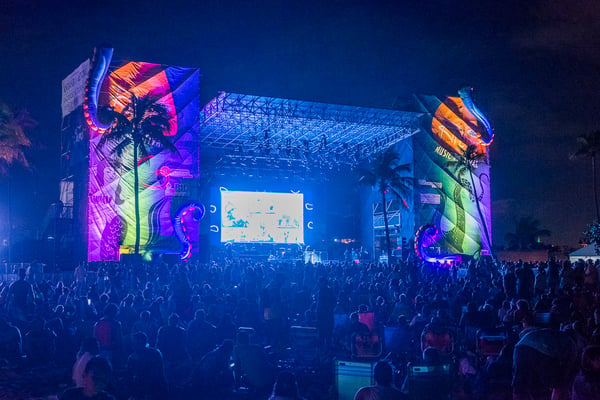 As experienced marketing innovators, Innovative Group has enjoyed helping Entercom Communications Corporation bring the party to South Florida since the music festival began in 2016.
According to Innovative Group President Barry Kates:
"Being a part of a community event like Riptide is awesome for our company. Proud we were able to showcase DRAFT (our very own unique asset) at this year's event. It was great to see all the excitement and reactions of festival-goers who were able to experience DRAFT. He was a true hit and we were grateful to be able to showcase DRAFT at such an amazing event."
Churn Things Up By Letting IG Plan Your Next Event
The team at Innovative Group brings the fun, excitement, delicious food, the ultimate in customer service, and luxury accommodations to every event. Take advantage of Innovative Group's hot experiential marketing concepts and make use of one or multiple IG larger-than-life unique mobile assets to help engage your customers through memorable experiences.
Create positive turbulence for your brand across your industry. Contact IG's team of innovative marketers today to get started.