Fire up the grill! Master chefs are a true treasure in the culinary world. Their creativity regarding their recipes and food preparation can make millions of mouths water. So, what's it like when hundreds of them all gather together to compete in one of the largest food competitions of all time? One word: epic!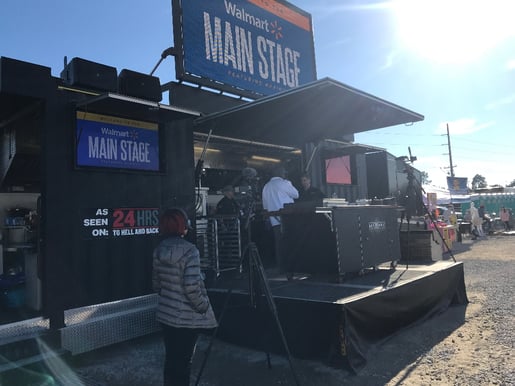 Innovative Group had the pleasure of offering our MAXimus culinary truck services to serve as the Walmart Main Demo stage at the annual World Food Championships in Orange Beach, Alabama! 500 teams from 12 countries and 40+ American states prepared more than 5,600 dishes (yes, all food dishes), to be served and judged to determine the 2018 champions. Out of these participants, 10 winners were chosen for these 10 food categories:
Barbeque
Bacon
Burger
Chef
Chicken
Chili
Dessert
Sandwich
Seafood
Steak
The champions each earned over $10,000 in cash and prizes and will battle it out at the World Food Championship's Final Table for $100,000 this spring. The winner will have their culinary masterpiece labeled "dish of a lifetime." The World Food Championships also acts as the springboard for many up and coming culinary stars and home cooks as they seek TV fame through many well-known food shows and acting opportunities. Participating chefs and judges include:
Elizabeth Falkner,
"Famous Dave Anderson,
Vic Vegas,
Robyn Almodovar,
Emily Ellyn, and
Whitney Miller
There were 30+ unique cooking demos performed on the MAXimus stage while being streamed live on the Kitchen Ambush website with Celebrity Chef Host, Mark Conway. Located in Chesapeake, Virginia, Kitchen Ambush is famous for their live TV series with the premise of ambushing local Virginian chefs to cook a dish with a locally produced secret ingredient in under 30 minutes! Conway was so impressed with MAX, he stated, "It is absolutely incredible and has more gear than most actual restaurants do."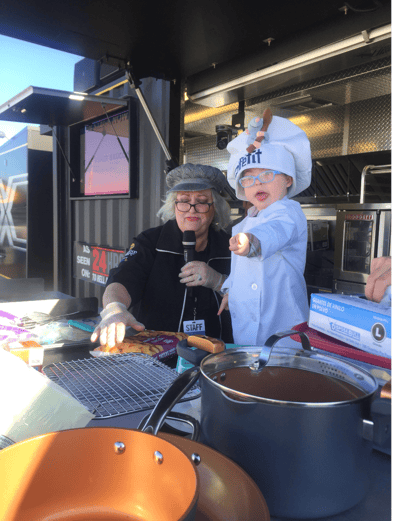 The list of chef's and brands presenting this year was extensive. Over the 4 days, we had brands like Jack Daniels, RedGold Tomatoes, and of course Walmart chef's using MAX to showcase their products in a truly MAXed out way! One of these talented chefs was former Oakland Raider and Kansas City Royal, Bo Jackson, who demoed his line of fresh seafood, burgers, and steaks. And let's just say…
Bo knows food
Bo knows steak.
And Bo knows MAX!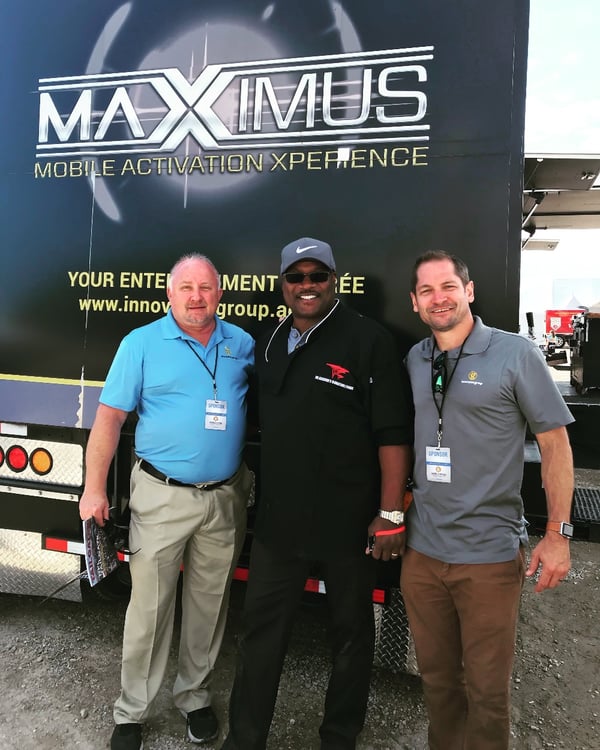 His charismatic approach with the audience sizzled right along with the grill, drawing in fans from all over the grounds to see the 6'1", 230 lb former running back prepare dishes that would rival any Super Bowl party food spread.
Want to be the All-Star at your next event? Then bring MAXimus to the table and serve up a unique culinary experience by contacting Innovative Group today.