You've put a lot of time, effort, and money into planning your special event. With tons of moving parts to keep track of and behind-the-scenes details to pay attention to, it's no secret that event days can be stressful. But, you want the best for your guests (and yourself). In order to do so, here are a few secrets behind successful day-of event operations in order to ensure a smooth, seamless experience that feels effortless!
Have an Organized Event Management Operational Plan in Place
One of the biggest mistakes you can make when it comes to the management of special events is being unorganized. Having a clear operational plan in place will take some of the stress out of your day—helping you feel more confident and better prepared for the day ahead.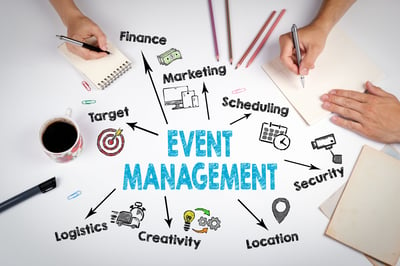 Here's a checklist to help keep you organized when it comes to day-of event operations and management:
Remember your event goals, and what you want those key-takeaways to be at the end of the day.
Refer to your event/organizational tracker and make sure everything is completed and ready to go.
Make sure you can easily locate in your phone/tablet or print out all the information you need to keep you organized, including:

Guest list
Vendor contact list
Delivery timeline
Site map
Look & feel of the event
A/V
WiFi passwords
Signage key
Parking grid
Power grid
Event timeline
By having this information at your fingertips, you can arrange for changes that need to be made on-the-go, contact vendors or key contacts immediately, and look calm and collected for your client.
Choose & Assign the Right Event Management Team Wisely
Remember the event staff you bring in will be representing your company. For this reason, you want to make sure your event team has a deep understanding of what your brand and the special event is all about. When your team is truly aligned with your vision and values, it will shine through to your attendees.
Be clear about what you expect from your event staff right from the start with proper training:
Make sure they know the ins-and-outs of your event operations so they can help to deliver a smooth, seamless experience for your guests.
Do a walk through prior to the start of the event so you can answer any questions the team may have about venue operations.
Provide a contact list and who to call in an "if this, then that" scenario.
Provide a concise list of what their responsibilities are so they can be held accountable.
By taking the extra time to ensure everyone is on the same page about your event operations and day-of execution plan, it will certainly pay off when your special event goes off without a hitch!
Always Have a Plan B
Even with a highly organized event management operational plan and a well-trained event team, sometimes things just don't go according to plan. For this reason, it's important to have a Plan B (and sometimes even a Plan C) ready so you can stay calm and quickly fix any problems that arise with your event operations—especially before your attendees even have the chance to notice that something went awry.
Before the big event day arrives, go over your event operations plan with a fine-toothed comb and try to anticipate any little thing that could go wrong:
Do you have a back-up weather plan?
Do you have an A/V tech on hand if something were to go wrong with a presentation or equipment?
Do you have a plan in place if an important item does not arrive because of a shipping mishap?
Do you have an electrician on site or on call if your power needs are not being met?
Do you have extra team members on call if someone gets sick or does not show?
It's important to be realistic and expect a few mishaps—no matter how much you plan, no event is going to be absolutely perfect.
In a recent example, the Innovative Group team was in charge of a very important event for one of their top clients. One of the major shipping companies failed to deliver the promotional gifts for this event. This was realized on a Friday evening—the day before the event. The IG experiential team went into overdrive, found a local florist, and was able to deliver beautiful and custom succulents prior to the event start that day.
Having a back up plan to your back up plan allows you to make any necessary adjustments as quickly as possible to keep your special event on track and running smoothly.
Turn to Event Management Professionals
Handling every aspect of event management and venue operations can be overwhelming for any single marketing director, event planner, or even an entire team of employees. By turning to the professionals, you can take the stress out of your day-of event operations! This way, you won't have to sweat all the small details (as in the example above), and you can focus on giving your customers the best possible experience.
When looking for an event agency to help you with your day-of event operations, you want to make sure you're choosing the right partner. It's important that you're working with an event management agency that truly understands your brand, your customers, and the goals of your event.
That's where Innovative Group comes in—a full service experiential marketing and event management agency that's ready to help amplify the reach of your brand and better engage your audience through hands-on branded experiences.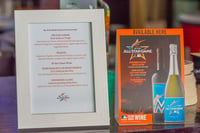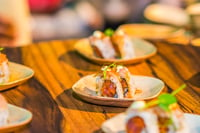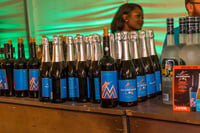 From creating pre-event promotional materials, handling food and beverage operations with its fleet of mobile culinary assets including DRAFT and MAXimus, designing and building out experiential activations, running venue management the day of your event, and more, Innovative Group does it all!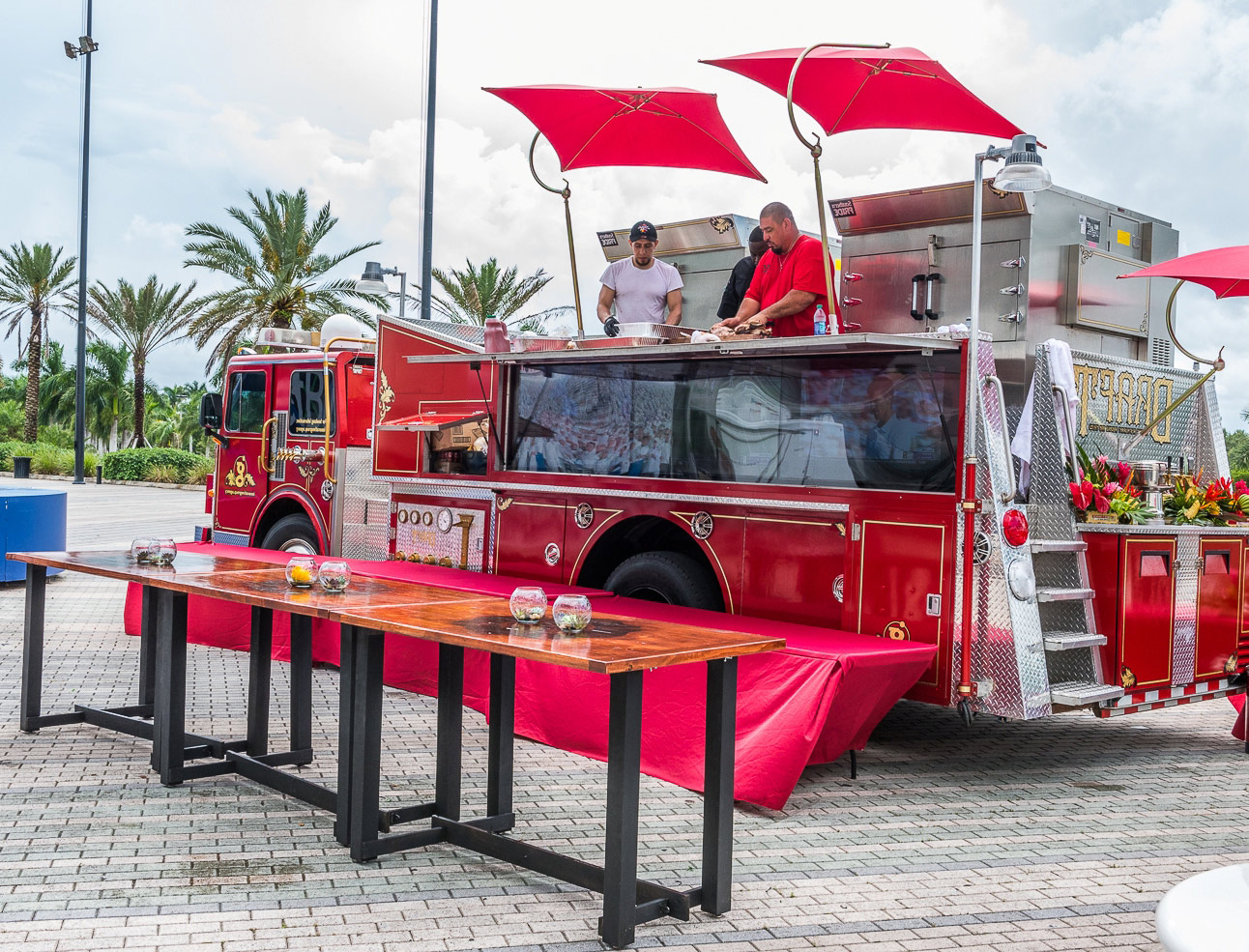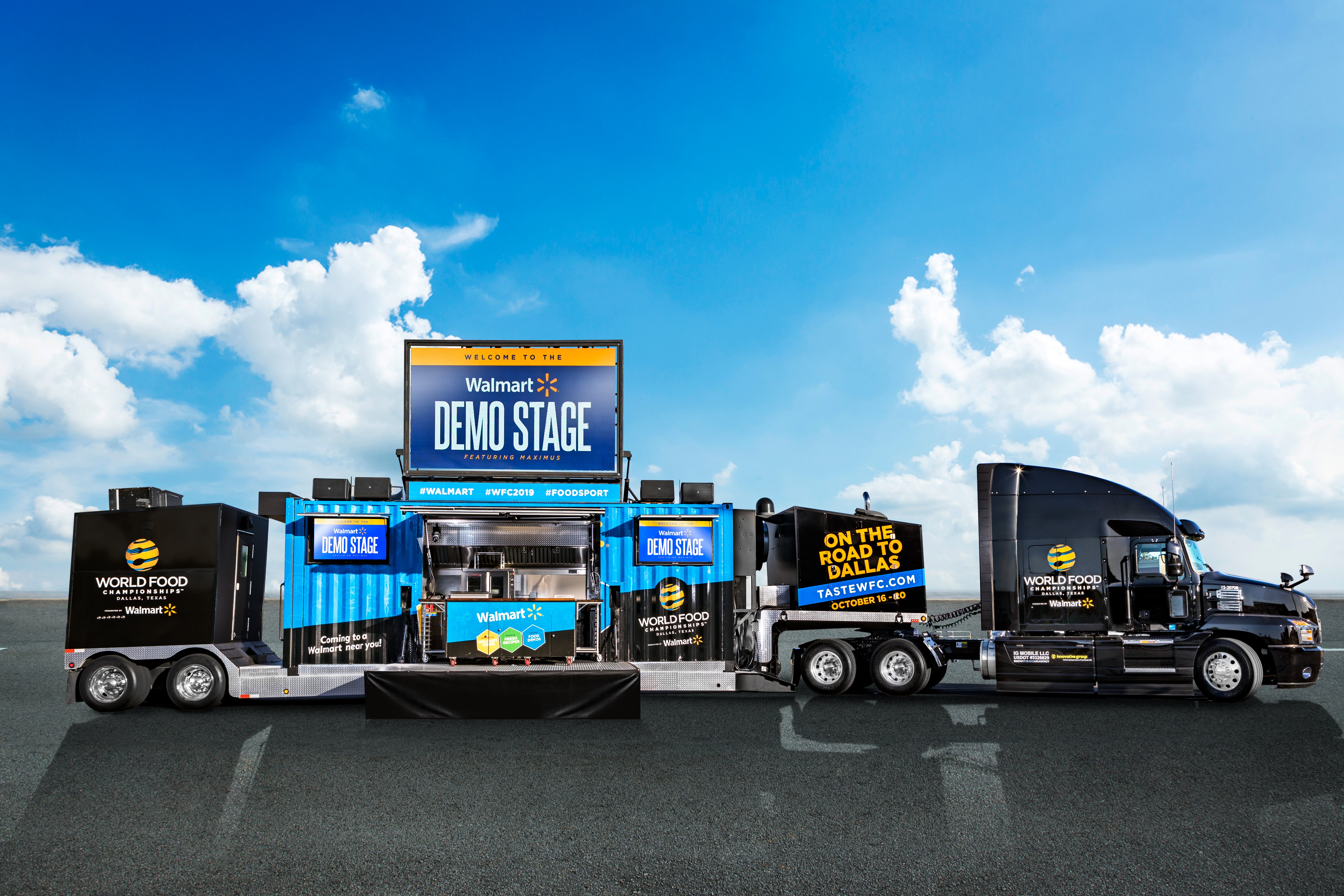 The result? A smooth, seamless event for your attendees—and a stress-free event day for you! Ready to transform your future event operations? Reach out to Innovative Group today!