Forget crowded tents, uncomfortable locations with no AC, and waiting in line for a filthy port-a-potty — there is a new way to enjoy and plan an event with all the comforts of home for 10 to over 100,000 guests. Looking for a little more INSITE? Well, pour a cocktail, kick up your feet, and read on to discover the new and innovative ways that Innovative Group's newest mobile platform can take your brand and experiential gathering to the next level
At IG, we're all about redefining and enhancing the activation experience of our clients. We do this through experiential marketing for B2B and B2C events, as well as private gatherings. While working with organizers for major events such as the Super Bowl, MLB All-Star Games, NFL, College World Series, Golf, Tennis, Music Festivals, College Football, Auto and Horse Racing, we recognized a need for something premium — something industry-shaking and something that resonates with attendees to create memories that will last a lifetime.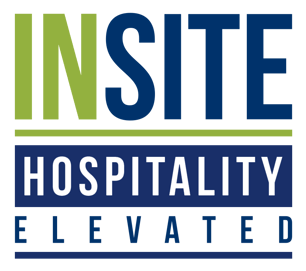 INSITE Hospitality Perfects the Art of Premium Experiences
INSITE Hospitality provides an assortment of top-of-the-line mobile accommodations and premium services for every possible type of event you can imagine.
Skyview Suites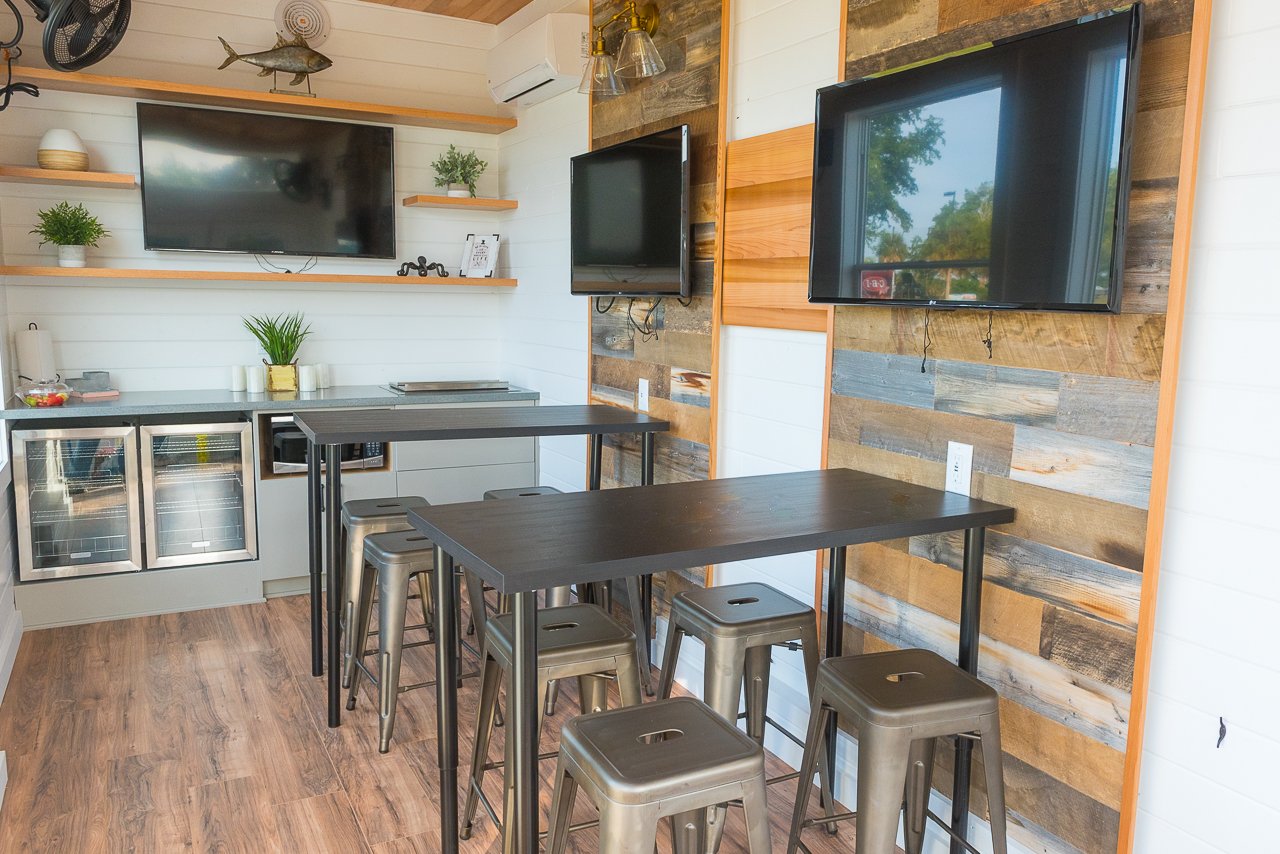 Skyview Suites "Mobile Hospitality with a View." This fleet of rooftop themed suites will take your hospitality to new heights with the right blend of portability, affordability, and luxury accommodations. Perfect for any sporting event, culinary event, music or food festival, concert, race — or whatever activity you can imagine — the sky's the limit with the show-stopping, custom-branded conveniences each SkyView suite offers.
Measuring in at 25' long, 8' wide, and 13' high, the suite is capable of hosting more than 30 guests per suite: 10-12 guests inside, 15-20 additional people on the roof, and 20+ guests with outside seating lounges.
Each Skyview Suite includes the amenities to create the perfect fan experience:
A Rooftop Deck with an eye-catching spiral staircase entrance
360° Hospitality Layout
10' spacious, vaulted ceilings
Indoor, climate-controlled space
Private Restroom
Color-changing LED's to match your branding
Floor-to-ceiling windows
A mini fridge, coffee station and wine refrigerator
Indoor and outdoor Satellite TVs
Easy Install - Mobile Solution
This unique design was crafted in partnership with our friends at Tiny Heirloom. Their world renowned craftsmanship was recognized by DIY Network and HGTV with their hit show Tiny Luxury. We are proud to have their expertise in supporting our design efforts as we continue to expand our suite allocation.
The Traditional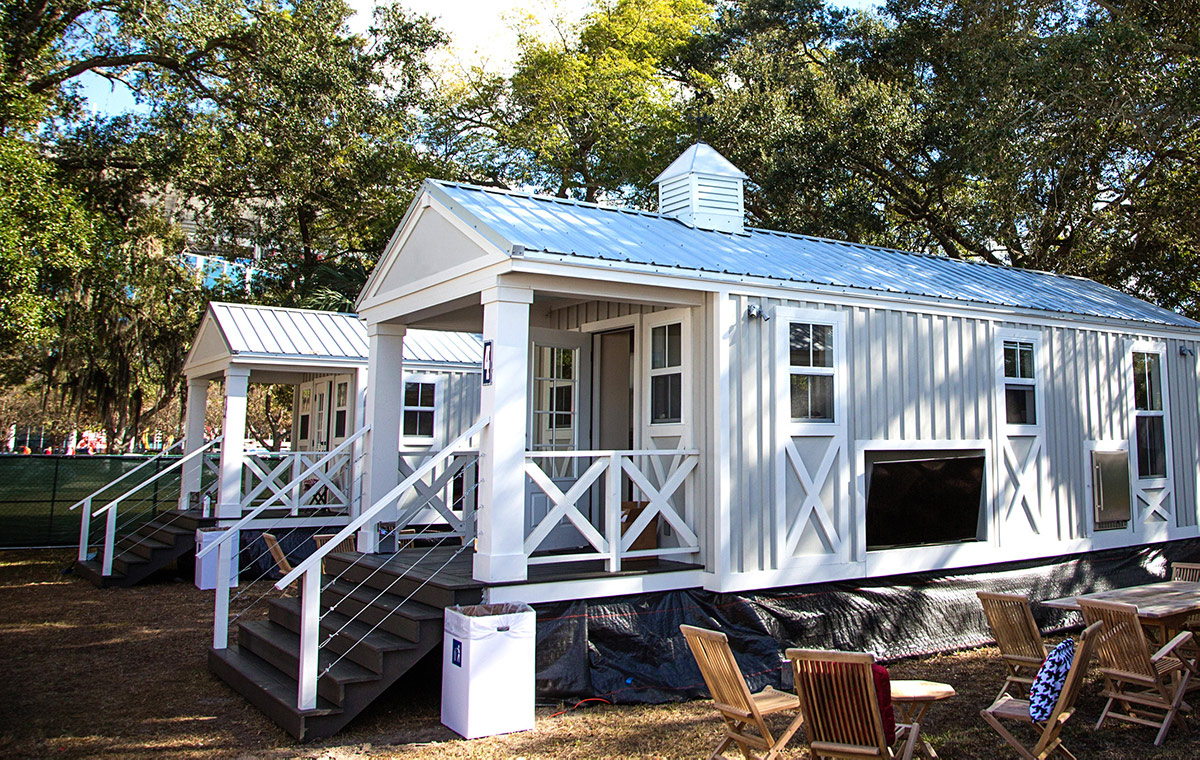 The Traditional, formerly known as GameDay Traditions (GDT), is the premier luxurious accommodation for clients seeking a first-class hospitality experience. The one-of-a-kind, turn-key accommodations of The Traditional marry superior customer service with luxurious design and stunning amenities to provide the ultimate high-end fan experience.
The Traditional features:
Indoor, climate-controlled space
Private Restroom
Multiple Indoor and outdoor satellite TVs
Full size refrigerator, microwave, and warming drawer
Bar, Wine Rack, Kitchen Storage Areas
Pass-through Kitchen Window to Outside Grilling Area
Measuring in at 30 feet in length and 12' wide, The Traditional is the heavy-hitter of our INSITE Hospitality Mobile assets, and each can comfortably accommodate up to 20 guests inside, with unlimited hospitality options outside. Whether your customers are engaging in tailgating hospitality or are participating in a major music or food festival, The Traditional ensures that everyone enjoys a true VIP experience with the best amenities to create a fun sporting and culinary experience.
Suites, by Forts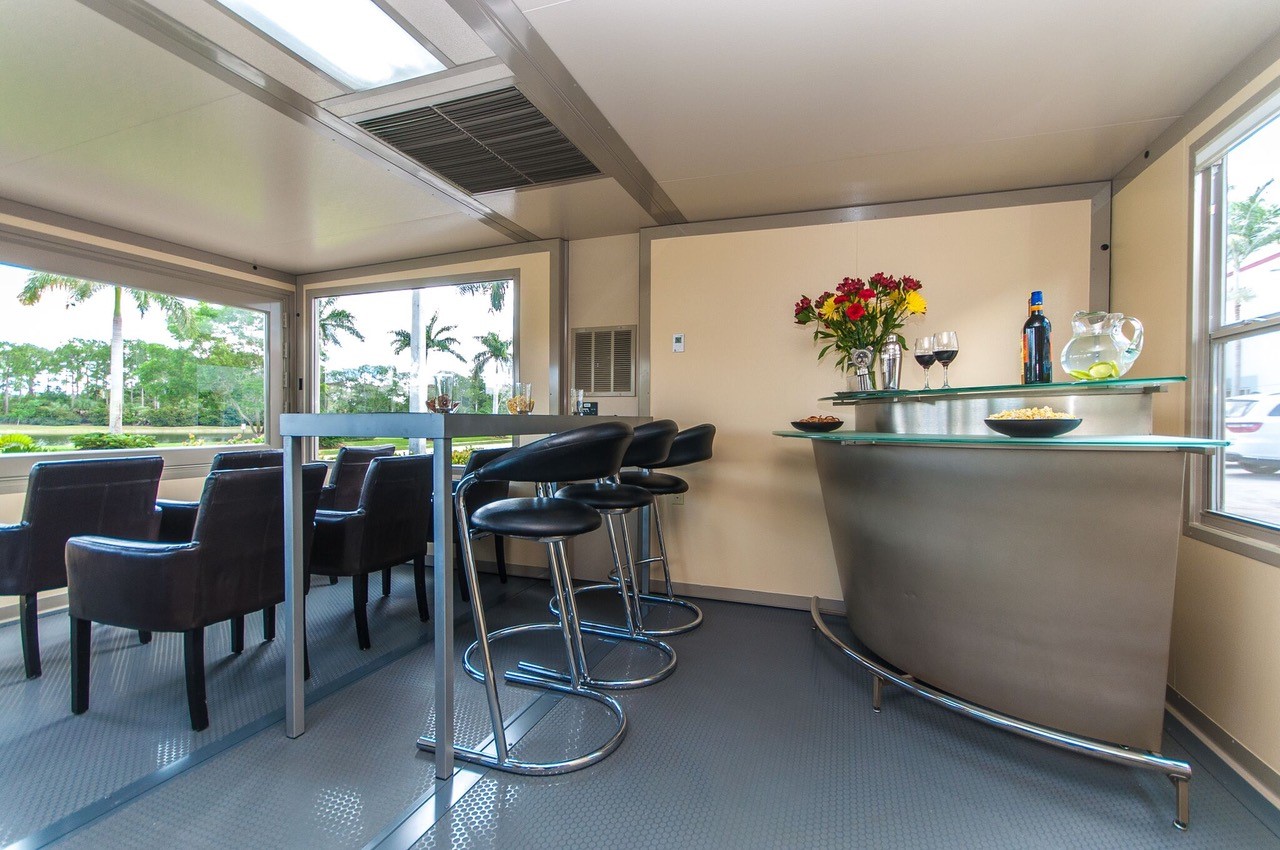 Looking for a state-of-the-art mobile accommodation at an affordable price? Look no further than Suites, by Forts. Each Forts suite is insulated, climate-controlled, and ready to travel to any of your tailgating hospitality events or food/concert festivals. As customizable modular solutions, they can be configured for dozens of uses — portable hospitality accommodations, green rooms, production studios, showrooms, special event displays, and so much more.
At just under 20' in length and 17' wide, these units can be launched in under 30 minutes with their proprietary building systems. Plenty of room for up to 20 guests inside, and an unlimited number outside, makes this your rapid deployment play for any experiential activation.
Suites, by Forts feature:
Private or Open floor plans
Indoor, climate-controlled space
Optional Kitchen, bathroom and custom feature add-ons
Fully integrated plug & play, lighting, data and electric
Waterproof, designed for extreme weather conditions
Fire resistant
Can be customized according to your needs
Constructed with Military grade specs, yet designed for VIP Hospitality
Use our INSITE to Elevate Your Hospitality Experience
IG has the INSITE to understand that one size does not fit all. For this reason, INSITE Hospitality assets can be utilized in many ways and blended with additional enhancements for a turnkey, award-worthy activation to maximize the experience and ROI. Add IG's MAXimus and DRAFT to your hospitality mix to create even more creative, eye-catching, and unique culinary, entertainment, and branding solutions to the mix. Whatever the need, let Innovative Group take your next event to another level and create a memorable experience that will last a lifetime with our INSITE. Contact us today to find out how.