If you are like most every other business out there, you are prone to doing face-to-face live events and meetings. Whether it's festivals, concert events, sports outings, or simple VIP dinner events or internal company meetings, you are trying to figure out how best to stay connected. Due to the changing landscape caused by COVID-19, many companies are pivoting long-standing events to virtual events.
And these virtual events are being held for the same reasons as in-person events: to deliver your company's message, to drive leads and revenue, drive adoption, and to continue to build loyalty.
Virtual events are built around content, attendee engagement, and data. While virtual events don't require F&B, there are certainly ways you can incorporate this into your planning for smaller groups. Other than that, these events are made of many of the same elements as any other kind of event.
Live streaming and conferencing tools are more available than ever before, and online events are far more affordable to produce. There's also no indication online gatherings are a passing trend: Cisco predicts by 2022, 82% of all internet traffic will be video.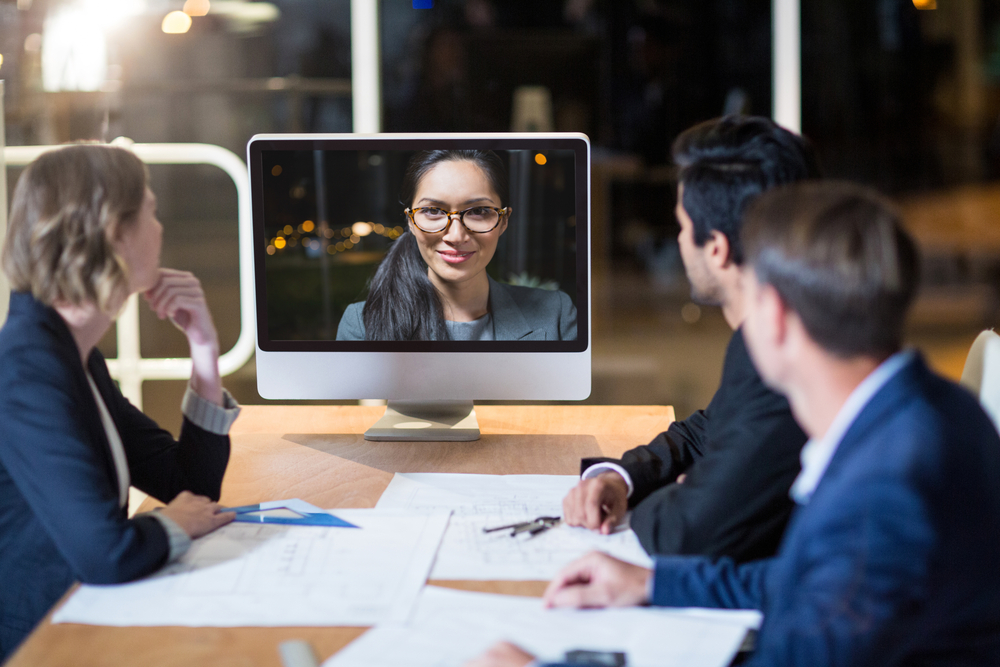 Ins and Outs of Virtual Event Planning
As a Hubspot Solutions Partner, here are some key learnings as it relates to virtual events:
Virtual events, like in-person events, need to be marketed. Without targeted, valid promotion, attendance suffers.

Content is king. In a virtual setting, your content is your event. It will be essential to share important and engaging information tailored to your attendees.

Alone doesn't have to mean lonely. Keep virtual attendees engaged. Offer options that are relevant to each attendee type and utilize online event guides for virtual events.

Data is the only way to prove event success. Measuring engagement and capturing attendee data are the only way to verify event ROI and activate the buyer's journey.
Elements To Consider To Create a Good Virtual Event:
Event website or separate landing page design

Separate event registration

Live presentation content

Quality Audio/video capabilities

Question and answers

Live polling or other Gamification Assets

Recorded content

Interactive video conferencing

Feedback surveys
Questions to Ask When Planning a Virtual Event
Do you want live, on-demand, or a mix of content?

Have you told your guests how to join and use all the tools in the virtual event?

What are your KPIs for the event?

What happens if you have connectivity issues?

Will this be a free event or paid event?

How will you follow up with your attendees? Set up one-on-one meetings?

Will you send additional videos to support your virtual event?

Data Gathered at Virtual Events
Hosting virtual events allows marketers to gain exponentially more significant amounts of data on attendees and then use that data to shape marketing strategies and future events. For example, through live polling, you can obtain client and partner satisfaction ratings, comments, and valuable feedback, as well as the following:
# of Registrations

Demographic Attendee Information

Session Registration

Email Open and Click-through Rates

Post-Event Survey Results

# of Leads

Buying Interest

Session Ratings

Session Feedback

Social Media Engagement and Reach
Sending personalized messages becomes more comfortable with access to the above analytics on what each participant is engaging with, the questions they are asking, and additional content downloads. With this information, you now have the opportunity to provide personalized communication, which is vital in today's marketplace.
Support your Guests & Their Community
Top companies are making the pivot amid COVID-19 and investing hundreds of thousands of dollars in virtual events and supporting digital marketing initiatives. One such company that made this pivot in the early stages of this epidemic was FADER Magazine. With SXSW canceled, FADER - for the first time in its history - took FADER FORT online. On Tuesday, March 31, the magazine brought together over 40 acts for a day-long broadcast and an opportunity to raise money for charities helping those hardest hit by the COVID-19 pandemic.
Another way to show support, especially for small businesses who can't host in-person dinner events at this time, is to host Virtual Wine & Dine events. Doing this is an excellent way to support local restaurants and an opportunity to spend some time together with your most important clients and managers. Not only can you continue to hold important meetings or networking events, but you can also support local restaurants by allowing your guests to share the name of their favorite restaurant (one who is capable of delivering) during the registration process. There they can also share what their favorite meal and drink are from this restaurant. Then, right before your virtual get together begins, that meal will be delivered to your front door. Plus, as we all know, the cost of travel, food, entertainment, and lodging for in-person meetings can far exceed the cost of hosting virtual events, and you can reach a higher number of people at once, making it easier to convey your message.
Maya Angelou once said, "People will forget what you said, people will forget what you did, but people will never forget how you made them feel."
Ready to make your clients and team members feel special? Contact one of our Solutionists™ today!