What's better than winning gold? Well besides world peace, not much else

The Innovative Group team is proud to announce they have been named
COMPANY OF THE YEAR in the Marketing, Advertising & Public Relations category for the 2019 Stevie® American Business Awards!


What makes Innovative Group an award-winning company?




In a word, IG is a group of solutionists™. A dedicated, thought provoking, ever evolving, spirited group of tenacious problem solvers. Couple that with a passion for bringing communities together in distinctively customized and uniquely engaging ways, and you've got a recipe for the fantastical. This recipe represents a commitment to their clients – that their concerns will be eliminated, their expectations beaten, and their goals exceeded. Because that's who they are.
What are The Stevie® Awards?
The Stevie American Business Awards are the U.S.A.'s premier business awards program with more than 3,800 nominations from organizations of all sizes and in virtually every industry being submitted this year for consideration.
The Stevie® Awards began in 2002 to recognize and honor the achievements and positive contributions of global organizations and professionals.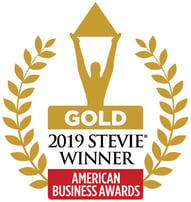 How Did Innovative Group Earn Company of the Year?
With so many applicants, how did IG differentiate from the seemingly endless stream of agencies out there? The key to this answer is their people. The "family first" environment captures the creative talents from our industry expert team and fuels their insatiable entrepreneurial appetite to lead IG into waters never thought navigable.
Case in point - their fleet of proprietary mobile assets captures the spirit of IG's expansive vision, provides sales with ample tools to source new clients, and has helped their client partners source additional revenue with opportunities never before imagined.
These one-of-a-kind mobile assets include:
INSITE Hospitality, a revolution in premium hospitality services. The Traditional and SkyView Suites are the only mobile units to provide an all-inclusive VIP hospitality platform with all the comforts of home, while enhancing an event's revenue capabilities with best-in-class luxury amenities.
MAXimus, a massive, state-of-the-art, self-sustaining mobile culinary venue continues to broaden its scope of services with multiple Fortune 500 brands utilizing him across the US
DRAFT, a one-of-a-kind culinary fire truck capable of serving up to 20,000 people per day while highlighting philanthropic initiatives with First Responders
However, it isn't just the assets they have that sets them apart—it's how they use them. Here are some of the biggest wins over the past year that helped IG to secure Gold:
Awarded as a "Top 100-It List" agency by Event Marketer.
Ranked one of the "360 Best Entrepreneurial Companies in America" by Entrepreneur Magazine.
Launch of INSITE Hospitality - a mobile hospitality division of IG focused exclusively on revolutionizing the hospitality industry.
Utilized exclusively by Notre Dame throughout the football season including designing, planning, and managing Notre Dame's BCS official Cotton Bowl Party
Selected by JP Morgan Chase to re-strategize, refresh, and implement a comprehensive marketing/activation strategy for United and Southwest Airlines across the United States.
MAXimus, continues his tour with some of the biggest celebrity chefs on the planet.

Andrew Zimmern stated, "Cooking on this thing is a dream. The fact that its is completely mobile and can be trailered anywhere, makes it the ultimate in portable demo equipment. As a culinarian, it is everything you want and more."
Used by Gordon Ramsay on a multi-month tour for his Fox show, "24 Hours to Hell and Back."

What Did the Judges Have to Say About Innovative Group?
Stevie® Award judges include some of the world's most respected business executives, entrepreneurs, innovators, and educators. Each award program relies on the insights and talents of more than 200 judges to select a winner. So, what did these successful and influential judges have to say about Innovative Group?
"Love the entrepreneurial spirit and innovative thinking this entry represents...Innovative Group has clearly worked hard to differentiate itself from other event marketing companies and they have succeeded!"
"Impressive and innovative lineup of new products/services that squarely hit their target markets...I have worked with a lot of experiential marketing companies on big events and would absolutely consider hiring Innovative Group next time to deliver on the wow factor for clients."
"By offering great products and a fresh take on hospitality, Innovative Group's creative and innovative ideas solve a problem for a lot of clients/companies."
Thank you judges...those are some kind words for a team of solutionists™ who have set out to do just that!
What Sets IG Apart from Others?
Their exclusive assets, along with their full-time operations and experiential marketing team allows their clients to focus on what they do best. The comfort of knowing these capabilities aren't outsourced, but rather an intrinsic benefit of choosing to work with IG, makes a huge difference.
To continually help businesses enhance their experiential marketing initiatives, Innovative Group is always on the hunt for new and exciting ways to set both their clients and selves apart through unique, memorable, and innovative audience engagement strategies.
To learn more about the award-winning way IG connects people and brands through rich experiences, check out what they do at www.innovativegroup.agency.