In such a cluttered business market, brands are struggling to stay ahead of the competition and foster the long-term loyalty they need to be successful. Modern customers are weighing more than just the features of a product before making a purchase—they're looking for a seamless, enjoyable consumer experience that truly resonates with them.
In fact, Qualtrics reports that 86% of buyers are willing to pay more for a great customer experience, 73% point to customer experience as an important factor in buying decisions, and 65% find a positive experience with a brand to be more influential than great advertising.
So, if you want to successfully meet the demands of these consumers, you must focus on the consumer experience your brand is providing from start to finish. But how can you create a consumer experience strategy that aligns to engage customers in a memorable and unique way? Let's explore the world of consumer experience and some examples of how to enhance yours!
What is Consumer Experience?
According to Hubspot, your consumer experience can be defined as "the impression you leave with your customer, resulting in what they think of your brand across every stage of the customer journey."
Keep in mind that this impression isn't based off just one conversation or sale. Rather, it is built over time through multiple touch points. Your marketing initiatives, sales process, customer service, social media activity, content, company culture, and the events you hold all contribute to the overall customer experience your brand provides—and even the smallest consumer interaction has the power to either add to or take away from it.
How Consumer Experience Became the New Brand
For a long time, a company's "brand" (meaning who they are and the products and services they offer) and their consumer experience were seen as two very separate things. But, if the consumer experience is how your brand comes alive in its interactions with the customer, shouldn't the two be inherently intertwined? Luckily, modern brands are beginning to catch on.
In such a saturated business landscape where multiple companies offer very similar things, brands are finding it harder to differentiate based on their products and services alone. In fact, Gartner research has found that 89% of companies today compete primarily on the basis of customer experience rather than their products and services, up from just 36% in 2010.
Modern consumers, especially Millennials, are fueling this "experience economy" by placing a higher value on experiences rather than material goods. These younger generations are more inclined to spend on "experiences" such as travel and social events than something tangible, but this shift from a product-centric to consumer experience focus isn't just a fleeting trend. A Walker study found that by the year 2020, customer experience will surpass both price and product as the key brand differentiator.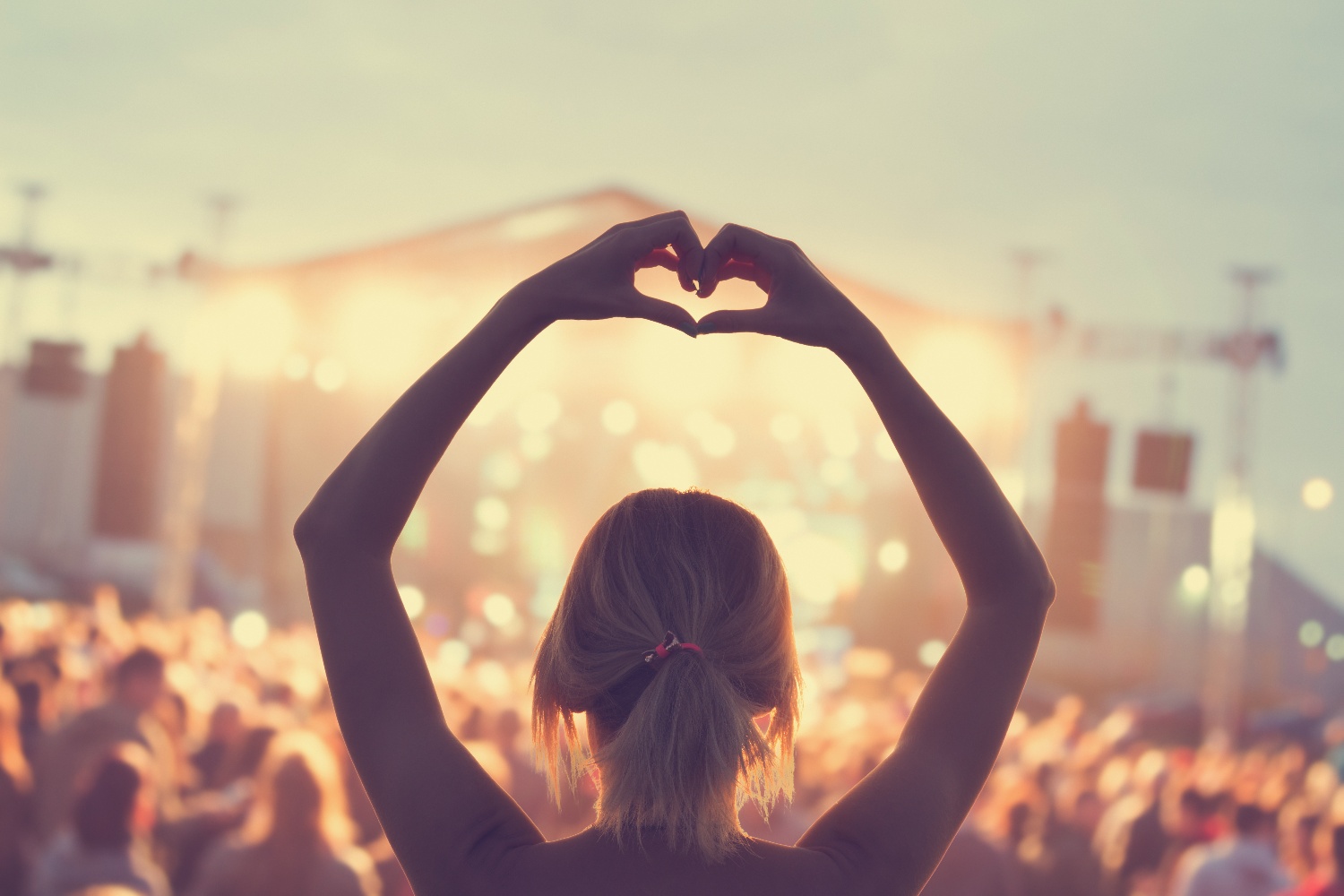 Tips for Aligning Your Brand and Consumer Experience Strategy
It's clear there's been a change in consumer demands, and therefore the way brands market to and service their customers. A lot of businesses may think their consumer experience strategy is meeting the challenge, but they aren't quite up to par. In fact, Bain & Company reports that while 80% of companies believe they deliver "super experiences," only 8% of customers think so.
This means there is a huge opportunity for organizations to more closely align their brand and customer experience—here are three simple tips for doing so.
Break down departmental silos. When your marketing, sales, and customer service departments never talk to each other, your consumer experience will suffer. More and more companies are merging their marketing and customer experience initiatives into one department, or putting processes in place that ensure they're communicating and collaborating as much as possible. Having these departments in alignment will create a uniform and cohesive consumer experience—eliminating gaps between the expectations consumers have of your brand and the experience you're actually delivering.
Write your brand story, then bring it to life through your consumer experience. The key to delivering a consistent and strategic consumer experience is two-fold. First, your brand needs to be able to tell its story authentically through its website, content, and consumer interactions. Then, your customers' experience needs to align with that brand story and come alive consistently across all touch points. Seeing as Forrester reports have found that only 18% of companies currently use their brand as the base for their customer experience strategy, this gives you a unique opportunity to develop a competitive advantage.
Get experiential. According to a study by the Center for Media Research, only one out of five Americans pay attention to traditional advertisements. So, if you're looking for insight on how to engage consumers and move away from the standard advertising model, experiential marketing is a valuable solution. Also known as "participation marketing," "live marketing," or "on-ground marketing," this marketing and consumer experience strategy helps your brand stand out against others via engaging, branded experiences.
How Modern Brands are Elevating Their Consumer Experience
More and more modern brands are leveraging experiential marketing as part of their consumer experience strategy. These participatory and hands-on experiences create memorable moments that consumers will continue to associate with your brand, leading to long-term brand loyalty and therefore an increase in profits.
In need of some experiential marketing ideas to inspire your consumer experience strategy? When Anheuser–Busch was looking for an initiative that would take their Bud & Burgers promotion to the next level, Innovative Group created an experiential activation area that would set Budweiser apart at every venue along a two-month tour of the Southeast. Innovative Group sought out, managed, and created a fully-branded food truck complete with a giant-sized Plinko game, prizes, bars, burgers, and plenty of Budweiser beer. The activation area always remained the busiest at any event, and made an impactful impression that left other vendors asking how B&B garnered so much attention.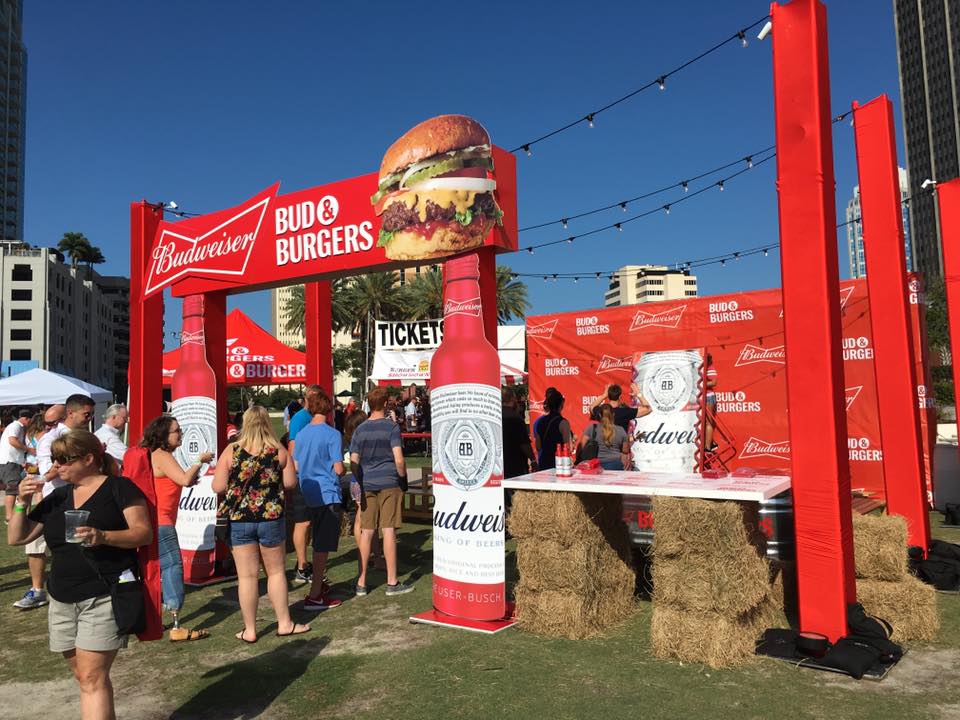 Similarly, when American Express was trying to get park-goers at Universal Studios to stop and listen to the benefits of the American Express Blue Cash Everyday® or Blue Cash Preferred® Card, they turned to Innovative Group. Innovative Group designed and built a giant eye-catching display at Universal's parking hub where patrons could interact with the installation through augmented reality. The first of its kind, this display allowed visitors to not only have fun, but apply for their own American Express cards with instant approval and on-site permanent card printing in just minutes. Innovative Group also developed marketing materials, recommended best practices, and managed the activation throughout the day-to-day. Since its launch, Universal Studios has seen a steady increase in new applicants in the Orlando and Los Angeles areas!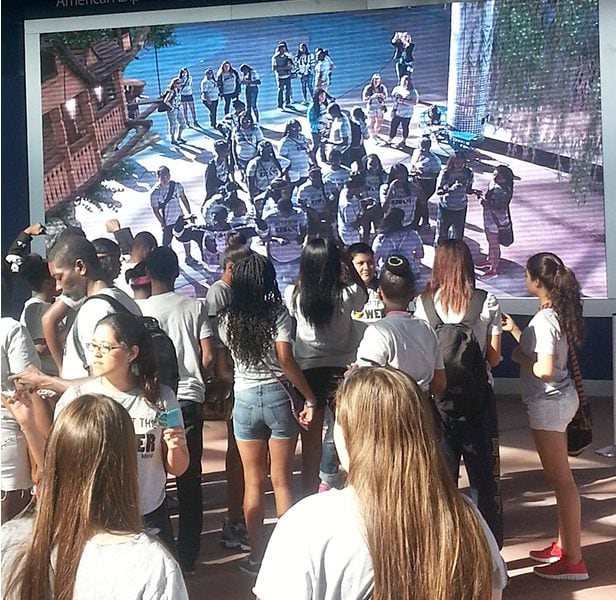 As a final example, Innovative Group has had a long-standing partnership with Notre Dame to elevate customer experiences for consumers and fans at numerous events. Innovative Group brought their unique mobile asset and vintage fire-truck, DRAFT, to feed thousands of fans along the Notre Dame Trail and at home football games. Innovative Group also created memorable game day experiences that go far beyond a typical tailgate with live concerts, games, and branded experiences, and set up unique activations to entertain fans for hours at Notre Dame's Official Goodyear Cotton Bowl party in Dallas. Fans were able to ride a mechanical bull, rope a long-horn, play rodeo-themed miniature golf, try on official football gear, enjoy Texas-inspired culinary delights, and listen to live music while cheering on their favorite team.
What do these three examples have in common? They transformed traditionally boring tasks, such as applying for a credit card, into a fun and engaging consumer experience. Now whenever an American Express user pulls out their card to make a purchase, they'll think back to the fun day they had at Universal Studios. Focusing on and elevating the experience around getting a credit card, and not just the physical product of the card itself, sets their product apart from others—and with hundreds of credit card providers in the marketplace, that's incredibly valuable. This very positive first impression increases the chance that this customer will stay loyal to American Express over time, as well as recommend the brand to their friends and family!
Are you looking to create a consumer experience strategy that takes your brand awareness, customer loyalty, and revenue to new heights? Innovative Group is ready to help you form that strategy then carry it out successfully through industry expertise, a unique fleet of mobile assets, and comprehensive digital marketing services.
Innovative Group is a team of solutionists™ who create immersive experiential marketing programs and elevate customer experiences for optimal success and consumer engagement. Is your brand ready to get on board? Contact Innovative Group today!