As a part of the events surrounding Super Bowl LV in Tampa, FL, the Super Bowl Experience Presented by Lowe's, occupied multiple park locations along the majestic 2.7-mile Tampa Riverwalk. As with years past, the Super Bowl is a massive draw for hundreds of thousands of visitors and locals alike for weeks before kickoff. This year, however, was unlike any other with COVID-related protocols mandated throughout all activations and, of course, having the local Tampa Bay Buccaneers in the actual big game.
The Super Bowl Experience takes place every year to showcase all the great things the host city offers and ensure everyone can enjoy the excitement surrounding The Super Bowl. This year's FREE event featured live musical performances, local-themed food and beverages, interactive sponsorship activations, exclusive NFL merchandise, and so much more.
Large Scale Events Can Safely Take Place in a COVID World
Unlike previous years, implementing safety measures for Super Bowl LV was more challenging than others, but still very possible with the proper planning. Using the NFL OnePass, fans were screened prior to entry, and masks were, of course, part of the show, ensuring everyone was safe. Each park was meticulously planned with social distancing measures and crowd restrictions to make everyone feel as comfortable as possible. In addition, sanitizer dispensers were available throughout, and all areas were disinfected daily and during the event. With these extra measures and precautions, the committee was able to plan one of the largest live events of the year in a safe setting.
Brand Activations Create New Business Opportunities
GameDay Vodka burst onto the scene as the vodka of choice for this year's big game, and boy did they bring their A-game. With activations all over Tampa, including at Armature Works using MAXimus' stage and larger-than-life activation, the premier and new-to-the-market vodka scored BIG. Innovative Group was proud to support this new brand with large-scale bar activations in each park and by using their 72' tractor-trailer, MAXimus, as their activation stage for four full days. Programming included bands, DJ's, bartender competitions, sampling, and of course, a big giveaway for a pair of coveted Super Bowl tickets. Big shout out to GameDay and their entire creative team for making the most out of this incredible experience!
Ambassadors Reinforce Key Messaging
Host Committee Ambassadors and Captains were assigned to various duties throughout the parks. These Ambassadors worked tirelessly, reinforcing the safety procedures to ensure precautions were met and an excellent experience for the thousands of visitors was enjoyed by all.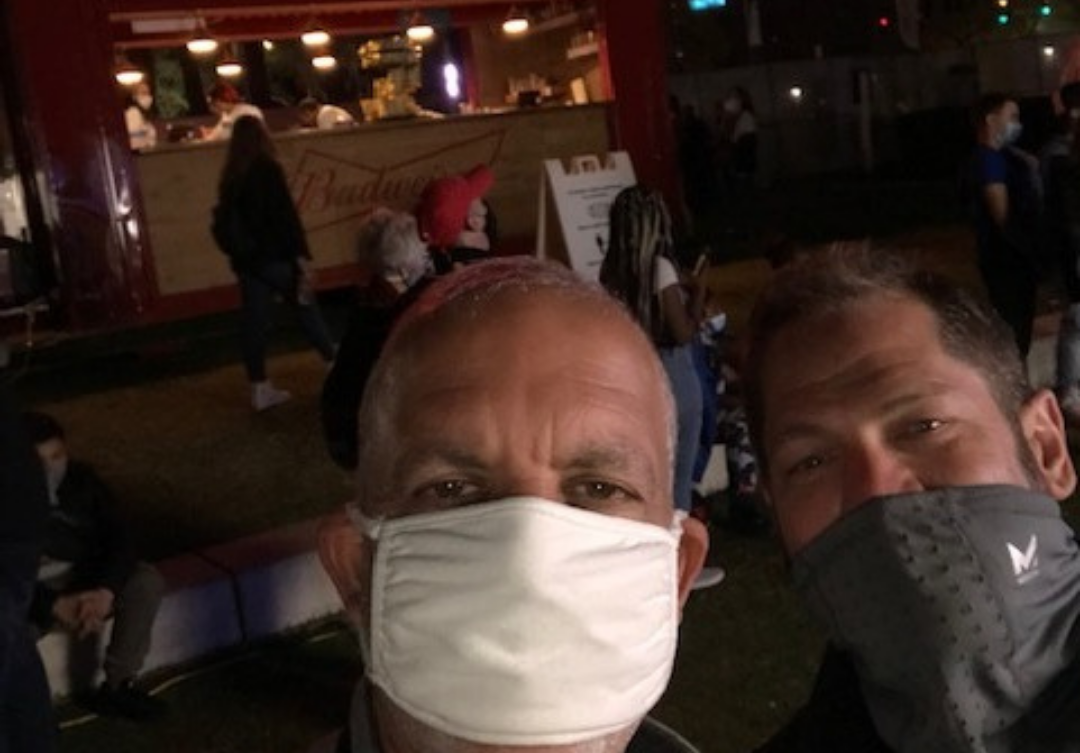 The Right Food & Beverage Partners Continue to Satisfy and Draw Crowds
At Riverwalk, over 300,000 fans were treated to a fantastic menu that helped bring Tampa Bay's spirit to life. Some of the favorites included FoCheezy, Hurricane Wings, Sunkissed, Reggae Beets, and Cousins Maine Lobster (who served 10,000+ lobster rolls)! Thanks to Anheuser Busch and GameDay Vodka, beverage services were also provided at all locations, serving over 200,000 drinks throughout the experience.