At Innovative Group (IG), our team is excited to share we have been recognized among Event Marketer Magazine's "It List" of the Top 100 Event Agencies for 2018. According to Event Marketer:
"This year's 'It List' consistently delivers exceptional experiences backed by impactful creative and well-defined strategy. The kind of campaigns that give you goosebumps. The kind that make you want to share what you're experiencing."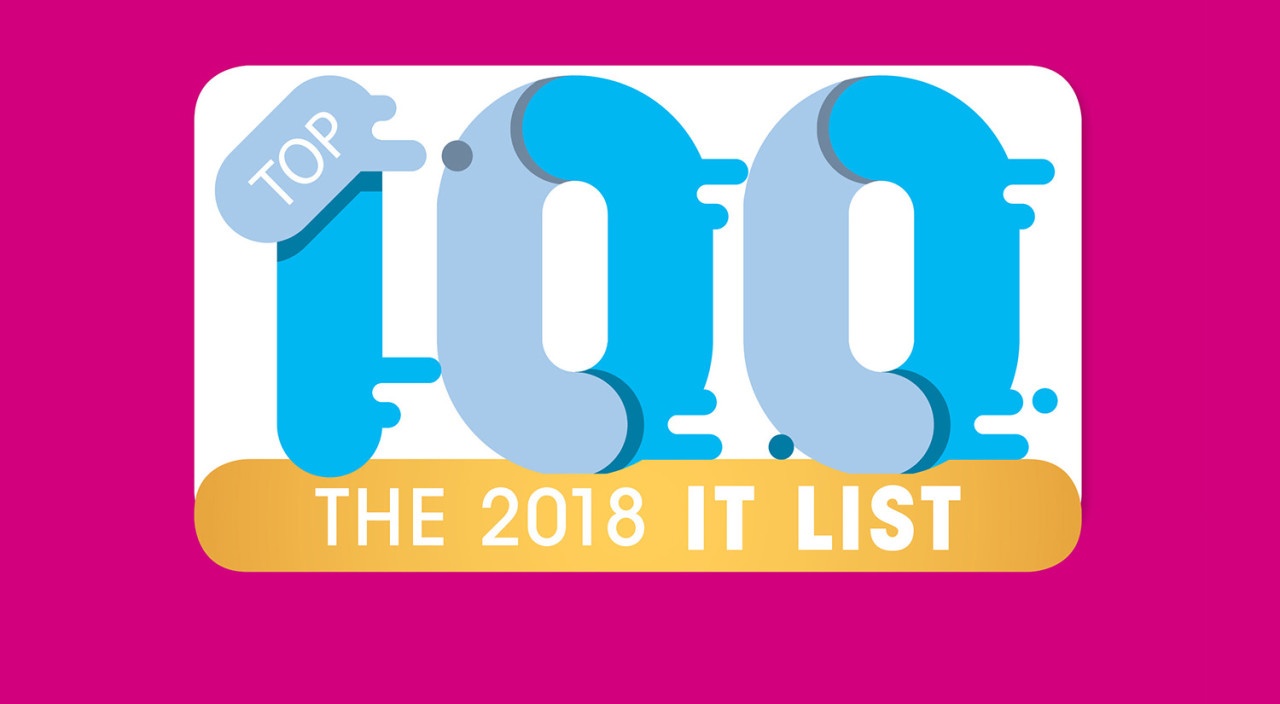 "We're truly honored and appreciative to receive such recognition. As an experiential event agency, it is our privilege to be able to create one-of-a-kind events for our clients and larger-than-life experiences for their audiences. As such, we're thrilled to be a recipient of one of the experiential marketing awards and to show prospective customers (and fans!) just what we can do." said Jared Shattuck, Chief Operating Officer, Sales & Marketing.
What Sets Innovative Group Apart from Other
Event Agencies
With more than 20 years of making magic happen for our clients, it's just in our blood. Our highly innovative and resourceful team of "solutionists™" is focused on creating the best possible experiences through a variety of services, including:
Global Business-to-Business (B2B) and Business-to-Consumer (B2C) Events

Sales and Marketing Activations

Strategic Alliances

VIP Hospitality

Ticketing Services
The real kicker, though, is that we do all of this while using an exclusive fleet of assets at our disposal. Oh, yeah, we didn't mention those yet? No worries — they're just another reason why IG stands out from other event and experiential marketing companies.
MAXimus: A Live Event Experience Like No Other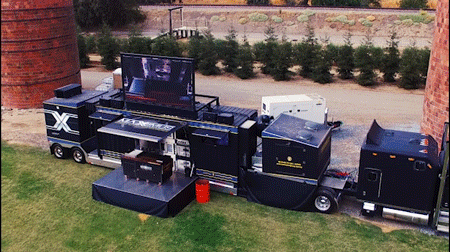 Our team is always trying to take our experiential marketing events to the next level. This is why we make it possible to use the very same truck that celebrity chef Gordon Ramsay wheeled around in for his show "24 Hours to Hell & Back." MAX, our Mobile Activation Xperience, is a fully-outfitted culinary destination that would leave even the most successful chefs reeling with envy.
This 72-foot mobile asset offers a self-sustaining, state-of-the-art kitchen (equipped with top amenities, of course) that doubles as an expandable concert stage. The semi-truck is replete with:
Top-of-the-line stainless steel appliances

A cutting-edge, high-powered outdoor sound system and high-definition (HD) cameras

Touch-screen audio and visual controls

Fully-loaded entertainment options (complete with a 25' flip-up Jumbotron and additional 55" monitors)
DRAFT: The Hottest Mobile Restaurant On the Road
Somebody call 911 — Your party is about to get "fired up!"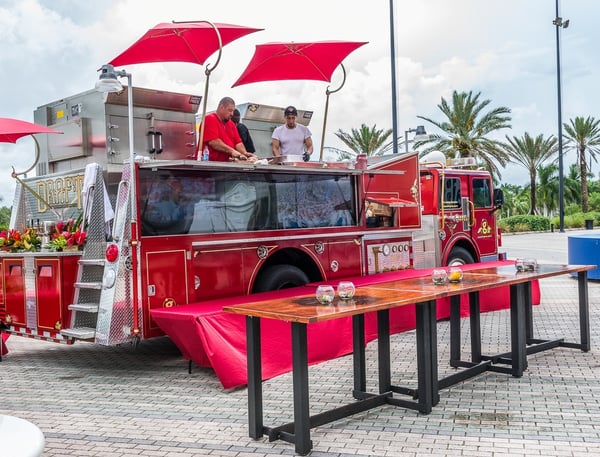 With the capacity to serve food and beverages to up to 20,000 people per day, DRAFT can smoke up to 1,000 lbs of meat every few hours in its two 500 lb Southern Pride Smokers. Furthermore, the truck comes equipped with:DRAFT, our Dynamic Restaurant Aboard Fire Truck, is an eye-catching and unique way to cater events that excites the little kid inside each of us. DRAFT is a renovated fire truck-turned-mobile activation asset that provides a revolutionary catering experience for brands and consumers. Combine incredible food and drinks with fun entertainment and philanthropic opportunities for your next event.
A flat top grill

Multiple refrigerators

12 taps for any beverage

6 LED satellite TVs

A sound system prepped for a D
GameDay Traditions Brings the Comforts of Home to Your Event
Our GameDay Traditions (GDT) suites are the physical embodiment of premium hospitality. Whether you're serving corporate sponsors or other VIP clientele, we've got you covered with our one-of-a-kind, turnkey accommodations. Our first-class hospitality suites can be moved to meet the needs of your events no matter where you are located in the continental United States. Unlike many other event agencies, this means we deliver the advantages of experiential marketing to your doorstep.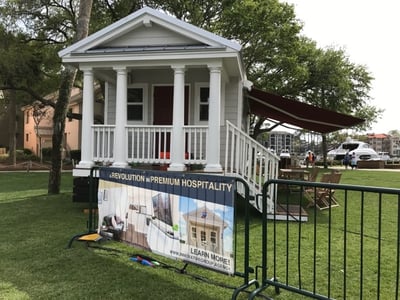 The IT List Award is Another Example of How IG Brings Their A-Game
The "It List" award adds another accolade to Innovative Group's list of many major industry honors in 2018. Earlier in the year, we received a Gold Stevie® Award in the Business Development Achievement of the Year category at the 12th annual Stevie Awards for Sales & Customer Service. We also received Stevie® Awards at the 2018 American Business Awards for Marketing Campaign of the Year — Entertainment & Sports and as the Most Innovative Company of the Year — Up to 100 Employees.
The best case as to why Innovative Group should be your experiential event agency is in the proof. Just see what we've been able to accomplish for our many clients, including Celebrity Cruises, Ultra Music Festival, Mecum Auto Auctions, American Express, and JPMorgan Chase.
Innovative Group can bring your company and brand to the next level with our experiential marketing award-winning services. Get in touch with our team of experienced and innovative solutionists™ today to start a conversation.
*Top 100 Image courtesy of http://www.eventmarketer.com/article/the-2018-it-list-top-100-event-agencies/