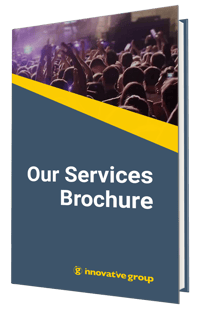 Taking Experiences to New Heights
At Innovative Group, we strive to create experiences that connect people and brands. We have helped dozens of companies bring unique experiences to life to achieve their goals.
Learn more about our services and involvement with events like the MLB All-Star Game, Notre Dame Sporting Events, Celebrity Cruises Activations, Chase Airport Activations & more in our full services PDF.
Our Services Include:
Experiential Marketing
Sales & Customer Acquisitions
Strategic Alliances
Hospitality & Mobile Solutions
Activations & Event Production
Digital Experience Services
Download our full services PDF to learn more by filling out the form on the right.